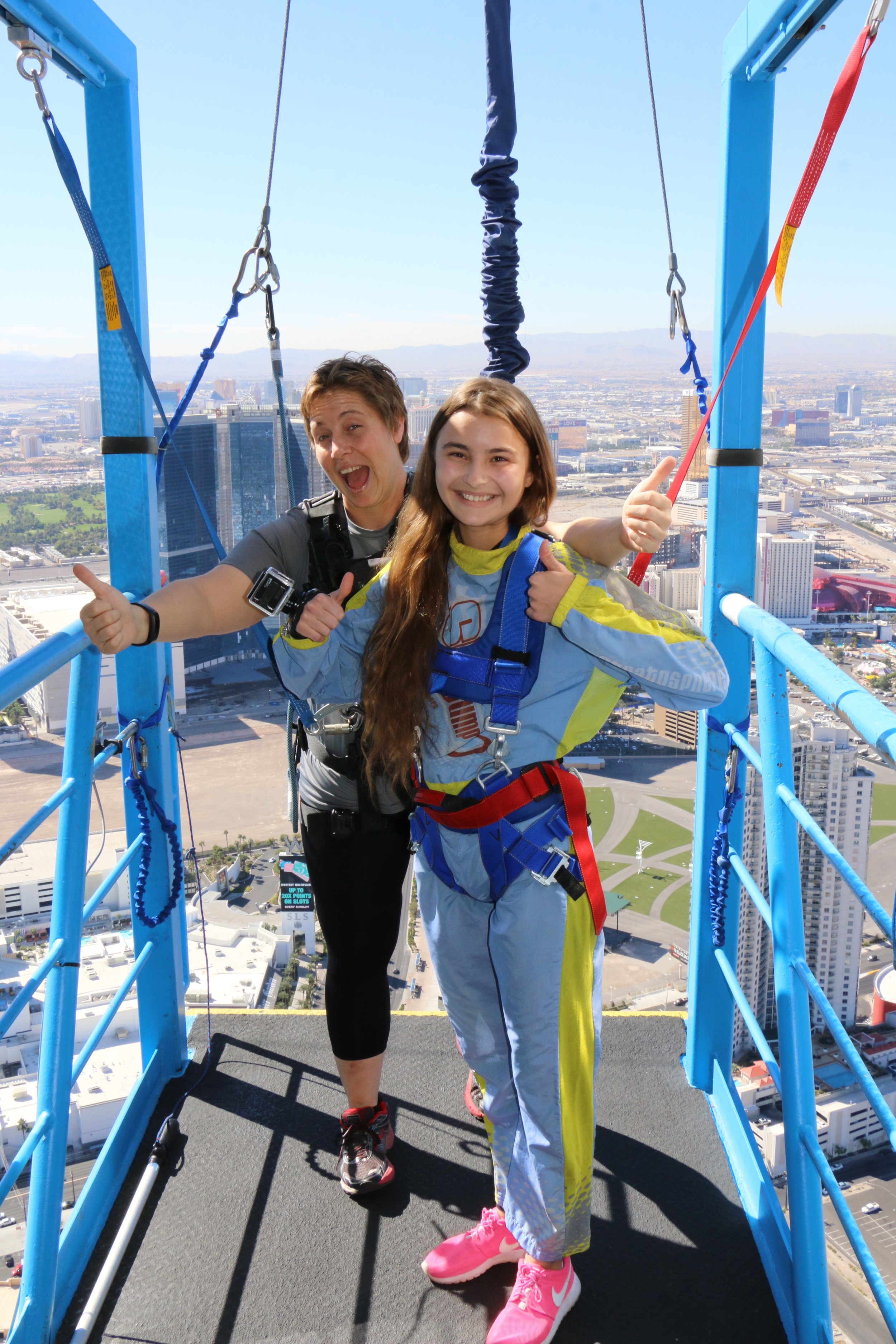 Highest Free-fall Jump In North America. Stratosphere Hotel, Las Vegas, US.
The chilling sensation appeared right at the time when I first entered the blinking doors of Stratosphere leading through the smoke-filled casino to the second floor, the place where you dare to make a step forward and say:" One for a jump, today" . Your palms are sweating to pull out the credit card and there you are speculating to press OK on the card reader machine.
OK.
Observing from the bottom the falls of others, you are getting empowered by the feeling of accomplishment. You bought the ticket. You got a commitment to complete. You are looking to see your friend flying too. Tired of temptation, you approach an employee to ask who is the next jumper. "It's Julia" - he answers in a bold way. It's me. Are you sure?
They see your indecisive face impression. They dress you up, measure you and write the results on your wrist. And then they say :" No refunds for chickening out"... You dare to keep moving. They take a video of you, repeating " No refunds...". The guy points out in the direction of the elevator. No passer-bys anymore, separate elevator, 108th button lights up and suddent flow of tension burst out in your mind. No refunds.... No refu.. The doors open up. You step out.
In the hope of completing the last step, you forget how beautiful Vegas is from the pespective of 108th floor.
Nothing scares you anymore.
You are here to fly through this astonishing scenery.